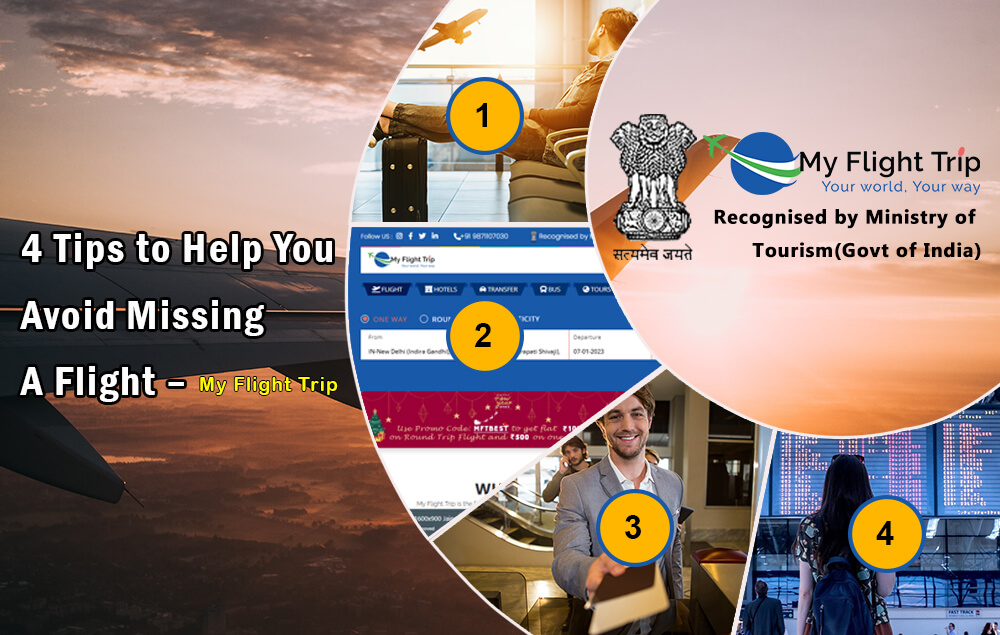 4 Tips to Help You Avoid Missing A Flight - My Flight Trip
by MFT

Hits: 770
If you travel frequently, you'll eventually miss a flight. That frequently happens without your fault: bad weather, mechanical problems, or perhaps the airline simply bumps you and forces you to take a later flight. There are instances, though, in which you will miss the flight, and the airline is not to blame. Due to traffic on your route or another unforeseen circumstance, it is possible that you will occasionally arrive at the airport late.
Whatever the cause of your flight delay, by following these easy steps with My Flight Trip booking, you can make sure that you get to the airport in plenty of time to complete the security and check-in procedures.
Make every effort to avoid checking a bag and always try to carry a backpack

Not only will it cause flight delays, but checking your bag in the middle of the line will add 15 minutes to your journey. You may experience difficulties because the lines are not that much longer, but you can check your bag at the curb side.

Your journey will be easier if you have a backpack because you won't have to drag it behind you. Take your laptop, tablet, and other devices with you as you approach the gate.

What can fit in the right backpack will surprise you. Bring things that you absolutely need and leave everything else at home. Because "just in case" never happens.

Get the airline app.

Perhaps you won't need every airline's app, but if you fly with a particular airline frequently, get their apps. Logging in is simple. Additionally, you'll receive alerts to remind you to check-in. Even so, My Flight Trip will always keep you informed of your flight status and exclusive flight deals and offers.

Prepare all the necessary documents

Many people forget to keep their ID with them or discover that their passports have expired as the first thing they need to enter the airport is a valid ID. Make sure you have all of your documentation with you so that your trip will go smoothly. Different destinations require different validity so make sure that you have all the required documents with you at the airport. So, book your flights with the best travel agent near me which is My Flight Trip which will make your overall journey smoother and easier.

Always remember your Gate Number

Visitors frequently fail to double-check their gate numbers. Even though the gate number is already listed on your ticket, it does occasionally happen that the gate changes without warning. Visitors must therefore pay close attention to the screen board or download an app that alerts them to changes.

Now that you are aware of the best practices for not missing a flight, it is time to start buying plane tickets online. No matter where you are travelling, My Flight Trip uses a variety of airlines to meet your needs. Our services are committed to locating the most reasonable prices for tickets all over the world and are available around the clock.