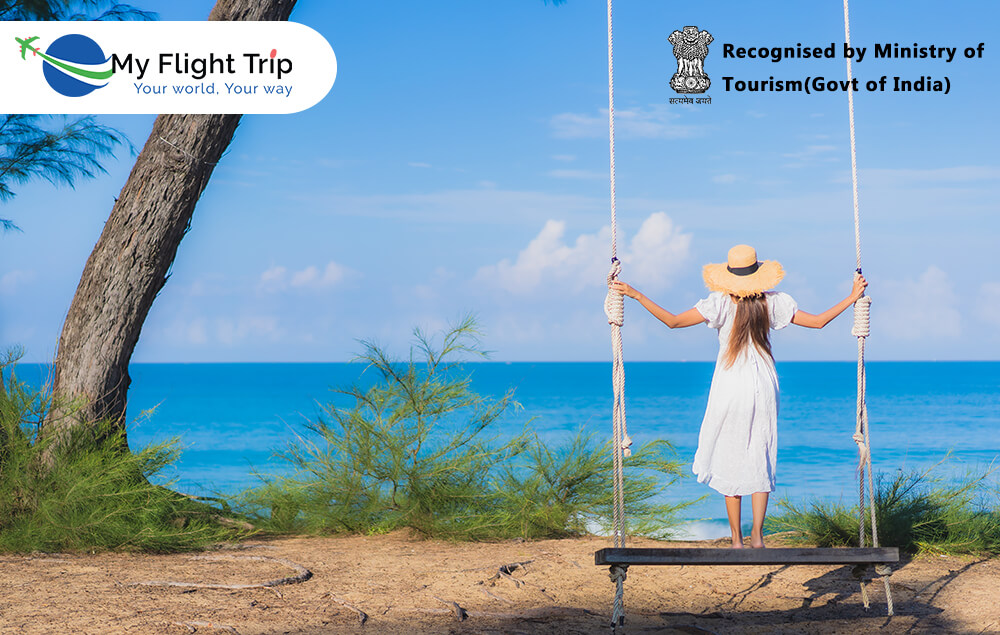 Break Your Dry Spell - Plan a Tour Today!
by MFT

Hits: 1421
The past couple of years have been extremely difficult for a lot of people. While many lost their loved ones, several others lost their jobs and means of livelihood. But, as time passes, we learn to overcome our loss and find happiness and purpose in our daily life. While different people have different interests, one activity that brings joy to a majority of us is traveling! Now, we know that the dry spell is real and it`s tough to muster up the strength to get back to your globetrotter avatar. But, it`s been a while and it`s safe to say that traveling is not as bad an idea as it may have seemed a year ago. Instead of stopping yourself from living your best life and exploring new places, it`s always a good idea to adapt to the circumstances, improvise your traveling habits, and overcome the fear of heading out for a holiday. Here are a few ways in which you can change the way you travel and still have a safe and memorable experience:
1. Become aware travelers
Gone are the days when one would wake up, book their flight tickets, and head out on a spontaneous trip. The last few years have been particularly scary for travel lovers so it`s only fair that we become more aware of the consequences of our choices and make informed decisions. One way to do that is by gaining as much information about the place we are visiting as we can. Read up online resources, or better yet, talk to trusted travel agents who can provide you with genuine insights on the state of things in the place you plan to visit. Once you are sure that traveling to that location is safe, there`s no looking back!
2. Take care of your health and hygiene
If there`s anything we`ve learnt from the pandemic, it is to give utmost importance to our health and hygiene. The new age travel is all about keeping your health in check while you go on a tour. Wearing a mask, keeping your hands sanitized, etc. are some of the many precautionary steps one must take to ensure good health. Many tour planning and flight booking websites can give you detailed accounts of the place you wish to visit, including its weather conditions, so you can be prepared and keep your health in check.
3. Grab the best deals
With the world opening up once again, travel agencies around the world are eager to offer lucrative deals to globetrotters. There will be numerous chances for you to plan affordable hotel stays and book cheap flight tickets. All you have to do is keep your eyes open to the many profitable deals and packages that may come your way. Planning a vacation to some of the coolest destinations around the world can now be a pocket-friendly affair, so do not miss the opportunity while it`s available to you!
If you keep the aforementioned points in mind and warm up to the idea of traveling once again, you will definitely have a trip of a lifetime. So, why wait? Plan a trip, and get going already!