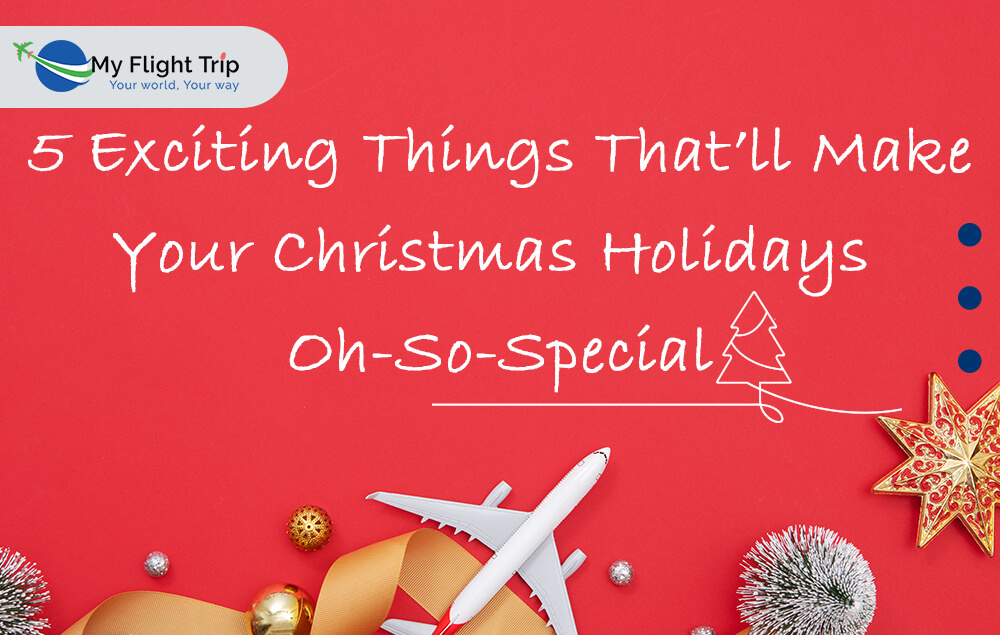 5 Exciting Things That`ll Make Your Christmas Holidays Oh-So-Special
by MFT

Hits: 821
While the cold winter months tempt us to snuggle in our blankets and have a quiet, peaceful time with our loved ones, it`s not the only way you should be spending your holidays this year. Christmas is just around the corner, and it`s time for you to make the most of this cheerful festival by trying out some exciting activities. From baking delicious cookies and cakes in the comfort of your home to grabbing a fun travel offer and visiting a beautiful place with your special people, there`s a lot you can do to make this December memorable. Have a look at these 5 fun things to do this Christmas to get some ideas.
Host A Christmas Dinner
Christmas is all about spending time with your near and dear ones. So, what better way to spread the Christmas cheer than hosting a dinner and games night for your friends and family? Scrumptious food, thrilling games, and the sound of laughter and joy - that`s one perfect Christmas right there!
Visit The Party Capital Of India
Christmas and New Year give you enough time to take a breather from your busy schedule and enjoy life to the fullest. And if you are someone who likes to party and spend the holiday season outdoors, visiting Goa, the party capital of India, is the perfect plan. Every year, winter in Goa becomes all the more lit with the Sunburn Festival. The event celebrates music, food, and newly-emerging artists, making it a memorable experience for all party lovers.
Wake And Bake
Who can resist the mouth-watering scent of freshly baked cookies? And the experience of baking tempting cakes and cookies becomes even more special during Christmas. If you have kids, letting them play chef and help you with the batter and food colouring can be a great way to bond with them. After all, what are holidays for if not to enjoy the little joys of life? So, this Christmas, make heart-warming memories, baking cookies and decorating gingerbread houses.
Watch A Holiday Movie
Is it even Christmas if you do not plan a holiday movie marathon with your family and friends? Nothing speaks holiday more than relaxing at home and watching light and breezy films. Even if you are all by yourself, watching holiday movies during Christmas is a great way to enjoy your vacations. From Home Alone to It`s A Wonderful Life, there are several classics that will instantly put you in the holiday spirit and make you feel festive. So, even when you have nowhere to go, you know how to make Christmas fun.
Enjoy The Snow-Clad Mountains Of Manali
If you like peace and quiet but don`t want to waste your holidays staying at home, you still have the option to get the best of both worlds. Several companies have exciting travel offers for visiting popular winter holiday destinations. One such place is India`s most loved hill station - Manali! Whether it`s savouring the pristine beauty of snow-laden hills or trying out thrilling activities like snowboarding and skiing, there`s a lot you can do in Manali to make your Christmas a day to remember!