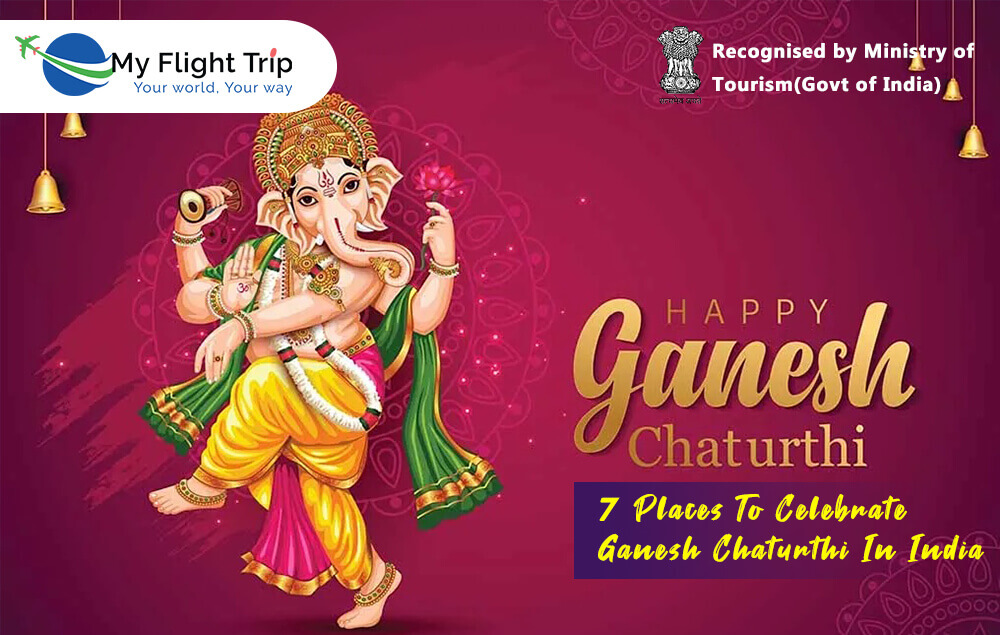 7 Places To Celebrate Ganesh Chaturthi In India
by MFT

Hits: 665
It`s that time of the year again! For the next ten days, our beloved God Ganesha, will fill our houses and hearts with His presence. It`s time to get immersed in this grand celebration and enjoy deals and discounts on all travel services! We bring you the cheapest flights with additional discounts on domestic and international flights for the celebrations.
Ganesh Chaturthi is a famous Hindu festival called Vinayaka Chavithi and Vinayaka Chaturthi, celebrated in honour of Lord Ganesha. Usually, Ganesh Chaturthi falls on the fourth day of the Hindu month Bhadrapada and this year, the festival will begin on 19th of September,2023.
This festival begins with the Pratisthashan of Ganesh idols and ends with Ganesh Visarjan, where the idols are immersed in water. The process of Ganesh Visarjan usually involves many people accompanying the idol along with music, bhajan and dance.
So, if you`re looking for the best destinations to celebrate Ganesh Chaturthi, don`t worry and plan your visit to the destinations below for India`s best Ganesh Chaturthi celebration. However, flight tickets will be costly as the festive season has arrived. Don`t worry; You can use the MFTBEST coupon code for additional discounts and grab your seats now at MyFlightTrip.
Mumbai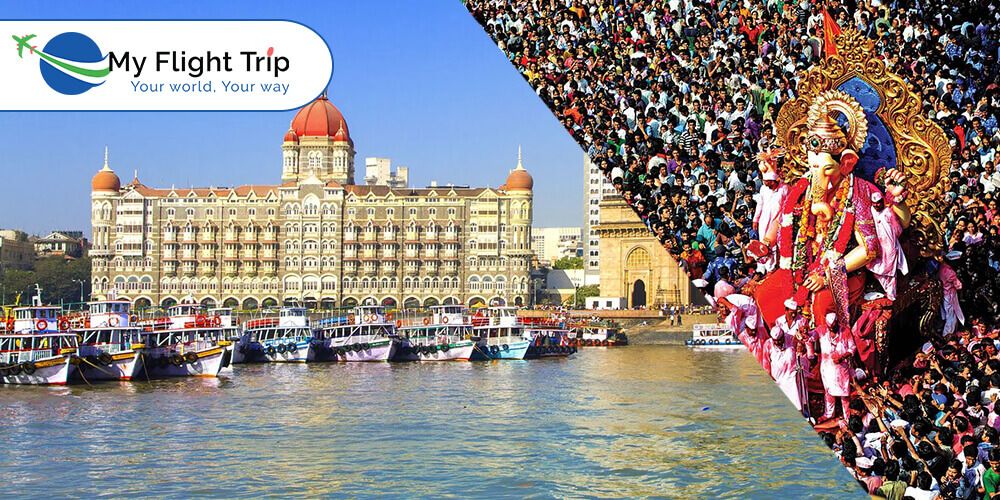 Ganesh Mahotsav or Ganesh Chaturthi, is one of the most awaited festivals in Maharashtra, especially in Mumbai. Various mandals or groups around the city celebrate the festival by building monuments of Lord Ganesha, in addition to the elaborate ceremonies at the Siddhi Vinayak temple in Prabhadevi, which devotees travel to see from across the nation, accompanied by daily cultural programs. If you are planning for Mumbai, save time and book Delhi to Mumbai flights now. And you can book from anywhere in Mumbai at additional discounts.
Goa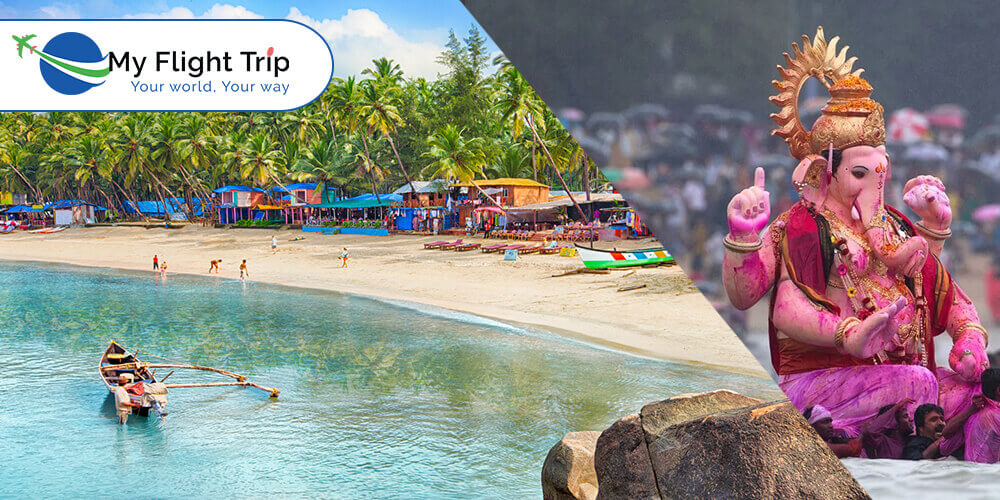 Ganesh Chaturthi is known as Chovoth in Goa. A matoli is set up where the idol is worshipped with pujas, bhajans and aartis. There are many sweets like modak and neuri and other savoury items are distributed. And specially this time vegetarian meals are prepared for the festival. Finally, the ganesh idol is prepared and then taken out for immersion into Goan waters. If you are planning to visit Goa during this festival, you can book a Goa tour at an affordable cost.
Pune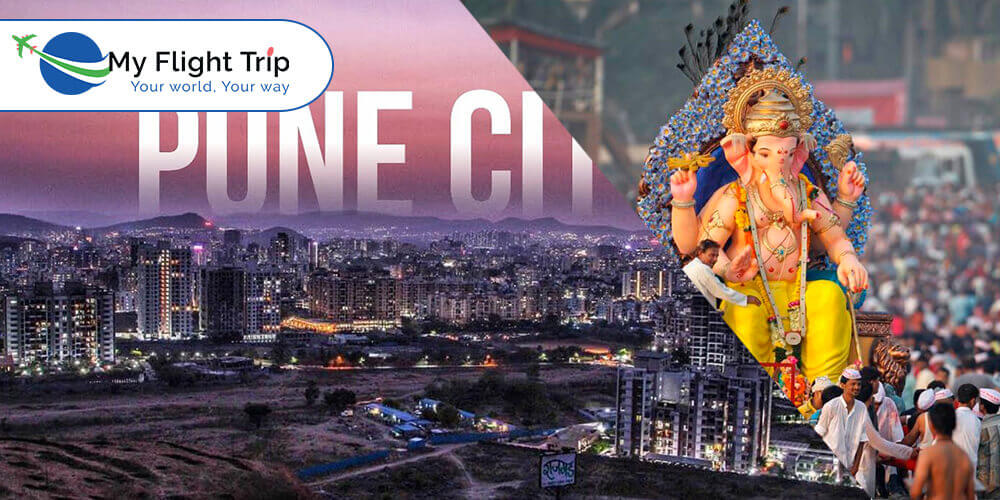 Pune is usually known as "The cultural capital of Maharashtra." This city is another must-visit place that hosts the best Ganesh Chaturthi celebration in India. During the reign of Peshwas, worshipping Lord Ganesh became widespread in Pune as they considered Ganesha their patron. This festival is the most joyous and colourful celebration in Pune. Some of the famous Ganesh Pandals in Pune include Guruji Talim, Kasba Ganpati, Kesariwada Ganpati, Tulsi Baug Ganpati, etc. At the time of Ganesh Chaturthi, the Pune festival is also held which focuses on the celebration along with art, culture, dance, customs and traditions. So if you are discovering flights, hotels and Pune airport transfer services, go with us.
Mangaluru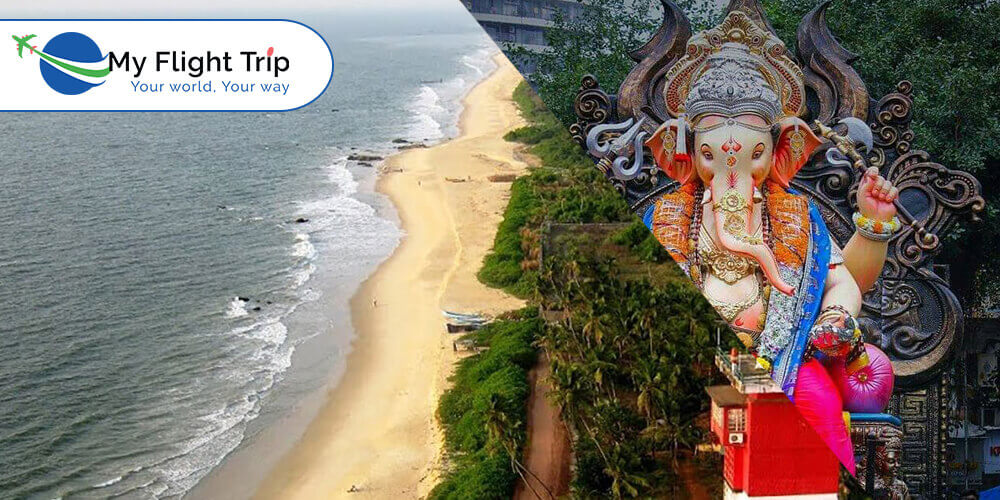 Ganesh Chaturthi festival in Karnataka differs from other regions, as the Swarna Gouri Vratam or Gouri Habba precedes the festival. Thus, Chaturthi is also known as the Ganesh Gouri Festival. The main street - Car Street- is exciting, and activities begin a few days in advance. Street vendors set up stalls selling idols, flowers, antique pieces, etc. Music is an essential part of these bappa celebrations. Bhakti Geet Aur, or devotional songs, are sung in various pandals accompanied by musical instruments, and people indulge in gatherings late in the evenings. Book flights today to experience the Mangaluru tradition.
Bengaluru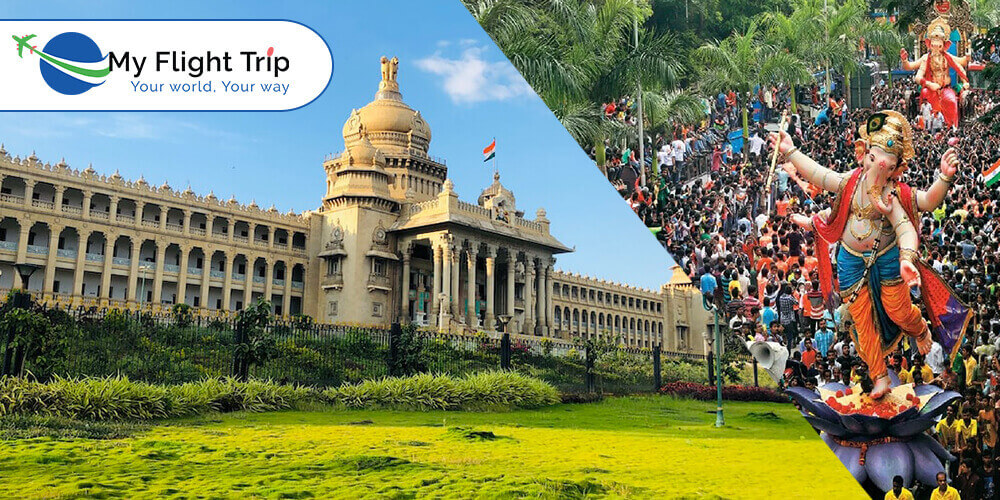 This city witnesses the grand Ganesh Chaturthi vrat. The city witnesses grand celebrations for Ganesh Chaturthi across different areas, apart from homes. The APS College Grounds in Basavanagudi is one of the most popular celebrations for events and festivals, spanning over 5 decades. One of the major cultural festivals in India is the Bengaluru Ganesh Utsava, which features performances by famous singers. So book your flight ticket from Delhi to Bangalore and from anywhere. But it would help if you visited during this festival for unforgettable memories.
Hyderabad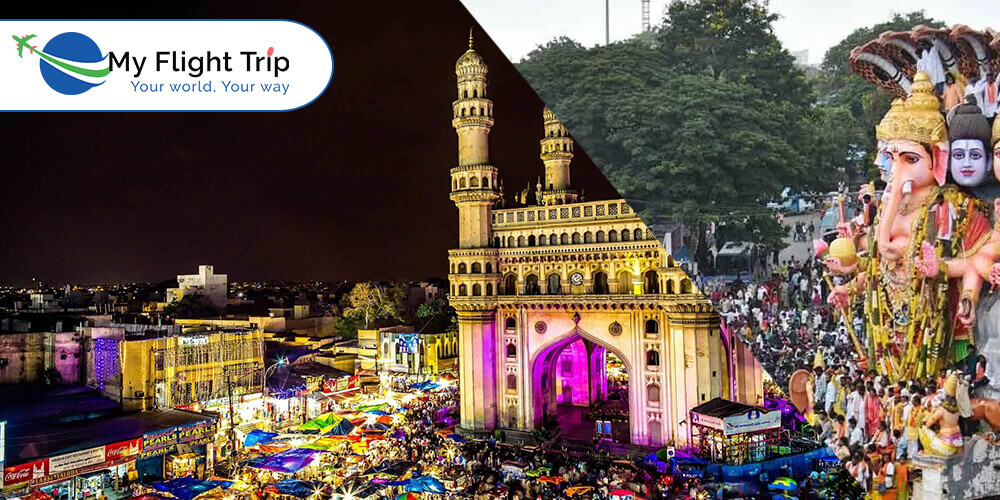 As the tallest Ganesh idol in Hyderabad, the Khairatabad Ganesh has long been one of the most popular Ganesh pandals. It is approximately 50 ft and is placed for darshan and is an attraction that people come across the nation. So take the chance and book flights for Hyderabad, whatever it`s a Delhi to Hyderabad flight or from anywhere.
Delhi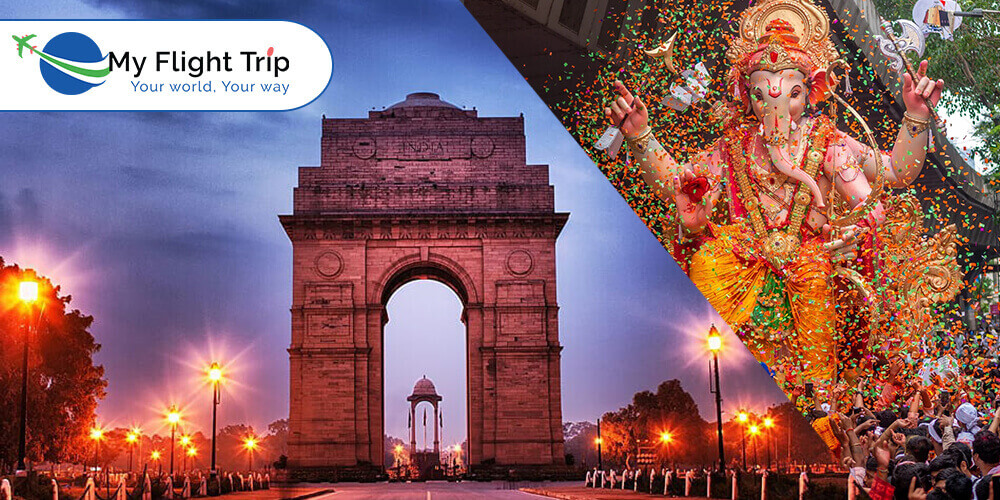 After seeing the Maharashtra and south Indian cities of India, comes to Delhi in terms of Ganesh Chaturthi celebrations. In the nation`s capital, the holiday is celebrated with fanfare and enjoyment with music, dancing, beautiful mandaps, and delightful prasad. To have a truly unforgettable experience, you must attend the celebrations in the Netaji Subhash Place Ground, Pitampura, DDA Mini Stadium, Laxmi Nagar, Sri Vinayak Mandir Marg, and Sarojini Nagar. During this festival, don`t forget to visit the Ganesh Mandaps in Delhi, such as Shri Siddhi Vinayaka Temple and Shri Siddhivinayak Temple. So book cheap flights from Mumbai to Delhi and from anywhere; grab your seats now.
Conclusion
Now you know the best places to celebrate this festival (Ganesh Chaturthi) to the fullest with tunes, dance and sweets, and plan your trip accordingly. Visit MyFlightTrip for the best holiday tour packages, cheap flight tickets, bus tickets, or best hotels, airport transfer services and all travel services including cruise tickets etc. with complete ease.