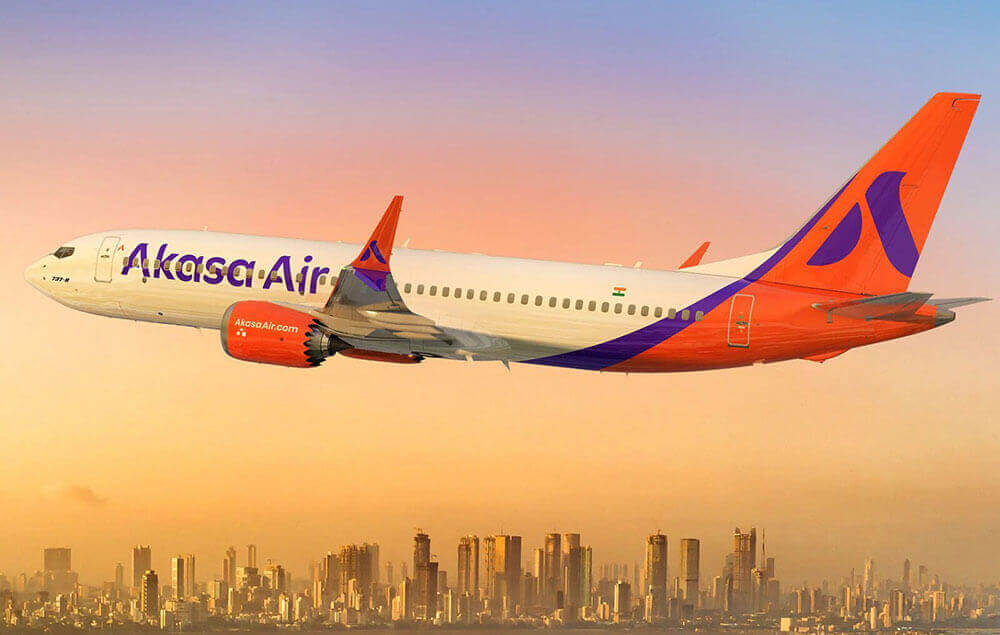 Akasa Airline - Welcoming the new carrier in the sky
by MFT

Hits: 4064
Akasa Air, one of India`s newest airlines, is all set to spread its wings and is ready to take off, raising the bar for Indian domestic airlines. Low-cost carriers like IndiGo, Air India Express, AirAsia India, GoFirst, and SpiceJet in India may find Akasa Air challenging to compete with. Akasa Air has already gained a lot of attention and hype thanks to the recent launch of its Crew Member uniform. Uniform features custom-made blazers and trousers with sneakers as an alternative to the standard attire for other airlines. In order to create these eco-friendly uniforms, a recycled polyester fabric made from plastic bottles recovered from marine waste was used, and the shoes were made from recycled rubber with no plastic used in the entire manufacturing process. Basically, the uniforms are made with eco-friendly materials and are extremely comfortable.
The chief executive officer of Akasa Air said in an interview that Akasa Air will have a single fleet, a single service level, and everything else that comes with a low-cost carrier.

Boeing 737 MAX will be available to commuters who choose Akasa Air as their mode of transportation. In addition to the Boeing Sky Interior, which boasts sculpted sidewalls, window reveals, ample legroom, plush seats, and a USB port at every seat, this aircraft also boasts a number of other noteworthy features.
Taking off Soon Up the Sky
To begin with, it will connect Mumbai, Ahmedabad, Bengaluru, and Kochi via Akasa Air, but it plans to gradually extend its network across the entire country. On August 7, 2022, Akasa Air will fly its first flight from Mumbai to Ahmedabad and its first flight from Bangalore to Kochi, both scheduled to depart on that same day. Bookings for Akasa Air officially began on July 22, 2022.

Now grab an additional discount my My Flight Trip. Book a flight with Akasa and get Flat 600/- off on one-way travel and Rs. 1200/- off on round-trip. Use code: MFTAKS
What is Akasa serving its passengers?
The food served by most airlines is bland and tasteless, but Akasa Air intends to compete with the few international carriers that do offer decent fares. With Cafe Akasa, the airline`s pre-order meal service, passengers can select from a variety of healthy and delectable gourmet meals before boarding.
Indian air travel has seen a dramatic increase over the past few years. Many Indians who could only dream of flying are now able to do so thanks to the influx of low-cost and budget airlines into the country`s skies. These airlines have revolutionized the Indian travel experience thanks to their low fares and short travel times.