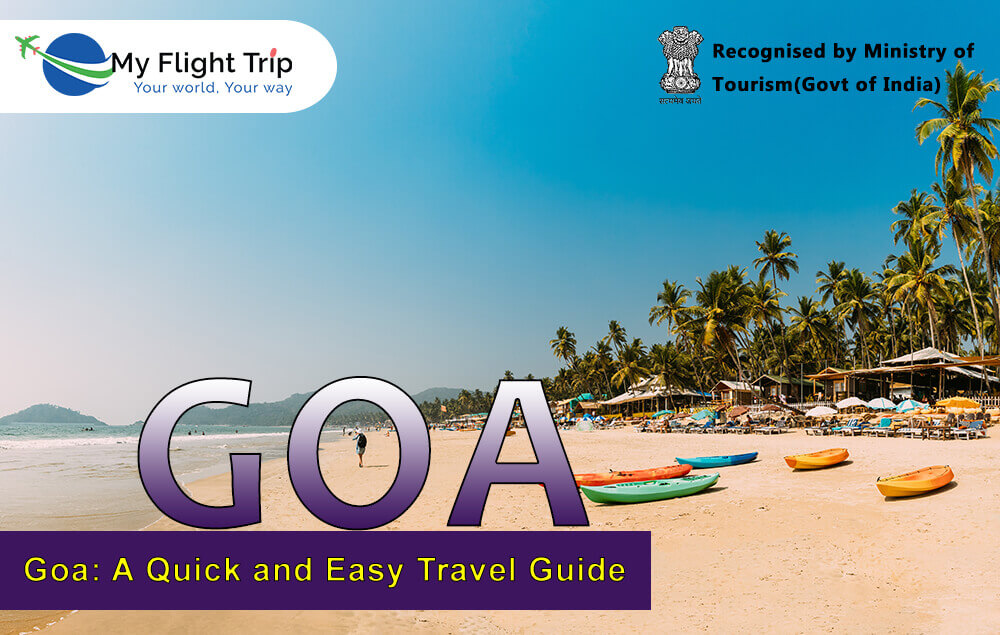 Goa: A Quick and Easy Travel Guide
by MFT

Hits: 443
Goa! When you hear Goa, what comes to your mind? It is most probably a coastal retreat with sights of gleaming sands and azure waters with a shimmering sun in the backdrop. A lush green landscape edges the golden coastline, which overlooks the scintillating seas in the beach capital of India. Also, the fascinating flea markets, exciting nightlife & casino in Goa entice tourists from all over the world.
You know Goa is the smallest state in the country and one of the nation`s biggest tourist destinations. But what you must do when you`re planning to spend a few days in Goa on a long weekend is explained in our quick and easy travel Goa overview guide. Whether you`re planning a family holiday, a quick and easy weekend getaway with friends or looking to spend some cherished moments with that special someone, Goa has all the ingredients for a perfect holiday for you.
What are the must-visit places in Goa?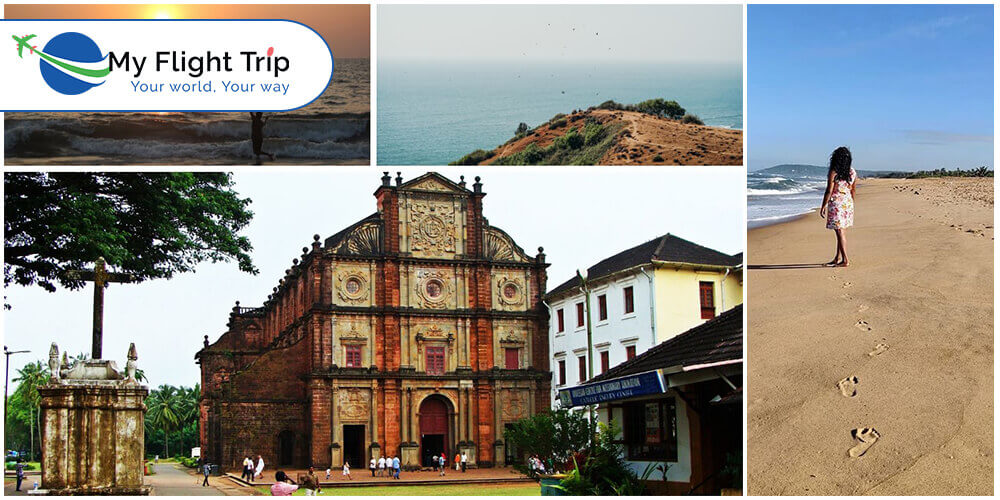 Beaches: Goa offers multiple beautiful beaches, maybe it`s 25+ beaches. Some popular ones include Baga, Calangute, Anjuna, Palolem, Vagator, and Butterfly, each offering unique charm, activities, and unique beauty.
Chapora Fort: This Fort was first noticed in the movie Dil Chahta Hai. This historic fort in North Goa gives amazing views of the nearby Vagator beach and looks out over the Arabian Sea. The fort is located on top but now it is in ruins and it doesn`t stop travelers from standing where Bollywood stars once did!
Basilica de Bom Jesus in Goa: This UNESCO World Heritage Site is a church located in Old Goa. This is so popular throughout the Roman Catholic world. One of the most important Goa Tourist attractions here is the mortal remains of the missionary Saint Francis Xavier. When you go inside, you`ll be in wonder of the grand interiors.
What are the recommended activities to do in Goa?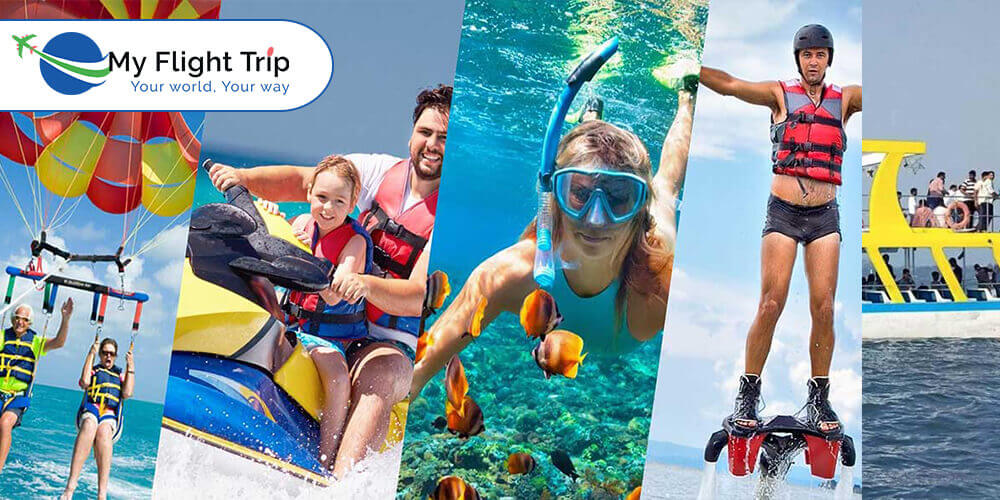 Go for the water sports: Diving, catamaran sailing, jet skiing, parasailing and windsurfing keep your heart racing as you test the waters and let out the adventurer in you. There are various water sports operators in Goa, including banana ride, underwater,etc. and you can find them the water scooters and boats which are parked in one of the beach corners.
Go on a dolphin spotting cruise: Dolphin-watching tours are a popular activity for tourists in various parts of the Mandovi River and this is especially popular at Sinquerim Beach alongside Fort Aguada. Operators gather tourists in groups of 4 or 6, who hop onto a boat and venture out about a couple of kilometers into the sea to watch the dolphins circling in action.
Try your luck at one of the casinos: Experience thrilling moments at Goa`s renowned casinos. Test your luck and enjoy an exciting night out in this vibrant coastal destination.
What are the must-try foods in Goa?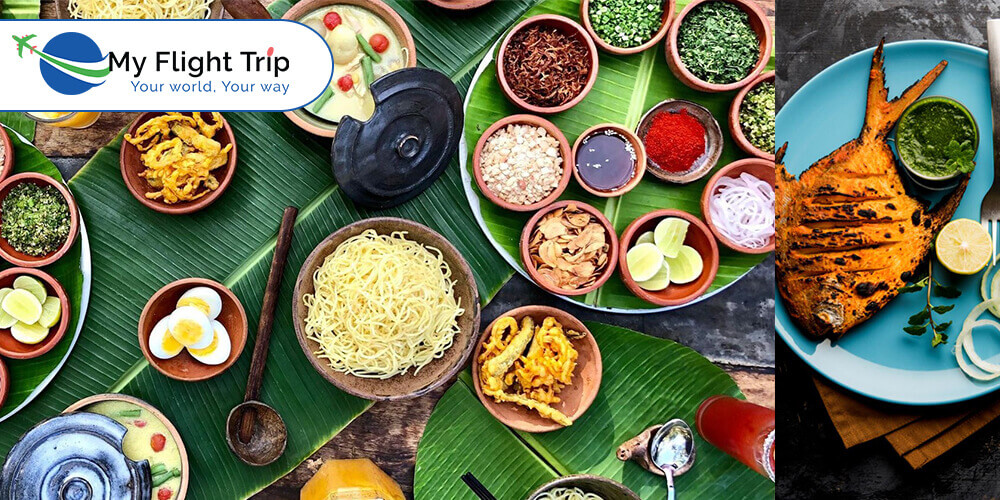 Go for the fish curry rice, vindaloo, xacuti, and bebinca if you are in Goa. Enjoy fresh seafood, coconut-based dishes, and local sweets like dodol and feni while savoring the unique blend of Indian and Portuguese flavors in this coastal paradise.
What is the best time to visit Goa?
Mid-November to March: This is the perfect time to relax on the beaches, other outdoor activities and nightlife & casino in Goa. December is the time when Goa witnesses one of its most popular festivals, Sunburn, besides extensive Christmas and New Year celebrations and is home to visitors from across the world. March is when celebrities, influencers and many party animals visit for a colorful Holi party. There are various things to do in Goa for bachelors during party season. You should book your flights/hotels in advance since this is the peak season, and prices go way higher than you can imagine.
Mid-June to October: If you love the monsoon and the lush green countryside that the Rain Gods turn Goa into, There are multiple parties and events, so July to September is a great time to visit. The festival of Sao-Joao is also held in June. It`s an exciting event where men jump into overflow wells to fetch bottles of the local alcohol called feni.
How to reach Goa?
By Air: If you are traveling from Delhi to Goa flight or another city. Dabolim Airport [GOA Airport (GOI)] is 29 kilometers away from the state`s capital, Panjim. It is connected by all daily flights from New Delhi, Mumbai, Chennai, Hyderabad, Cochin and Bangalore.
By Train: Madgaon and Thivim are the two main railheads in Goa, and they are well connected by trains from all over the nation.
By Bus: Goa has multiple public and private bus operators, offering options for intra-city and inter-city conveyance. There are government and private bus operators, including My Flight Trip Tours and Travels. Goa enjoys daily bus service routes from major cities like Mumbai and Pune.
Where to stay in Goa?
Goa offers to every kind of traveler, from cheap hotels Mustache Goa Luxuria to luxurious hotels Grand Hyatt Goa. There are multiple options from hotels promising beautiful views of beaches and greenery to those offering an intimate insight into village life, from resorts offering fine dinners to others promising supper clubs and meals in tree houses, from starred hotels to exclusive luxury villas and boutique spaces. Goa has a lot to offer.
How can I travel during the exploring Goa tour?
Book a Taxi: You can hire a taxi from the airport or railway station to your hotel at an affordable cost. If you are traveling for the first time to explore Goa and you are looking for cheap rates for Goa airport to hotel transfer services then you can visit myflighttrip for private airport transfer services and on the other hand you can go with the auto, rikshaw and private taxis.
Self Drive: You can book a self-drive vehicle. You can easily hire a bicycle, bike or scooter. Self-drive vehicles are offered for 24-hour Service, which starts from when you book the hours today to the next 24 hours. You can rent a vehicle for Rs 200 - Rs 350 per day from hotels to beaches, beaches to hotels, nearby cafes and multiple tourist places in south goa.
What to Pack:
Carry light cotton clothes and sunscreen.
Carry caps and sunglasses, which will come easy on the beaches and while sightseeing.
Carry swimming and beach gear with you.
Take a pair of shoes if you are planning to trek up one of the forts in Goa.
Conclusion

This quick and easy travel guide is a perfect starting point for an unforgettable journey. Book Goa Tour Packages, including top-notch hotels, seamless airport transfers, budget-friendly flights, and exciting cruises, visit MyFlightTrip - your one-stop travel destination for an exceptional Goan adventure. Explore, relax, and make unforgettable memories in this coastal paradise.