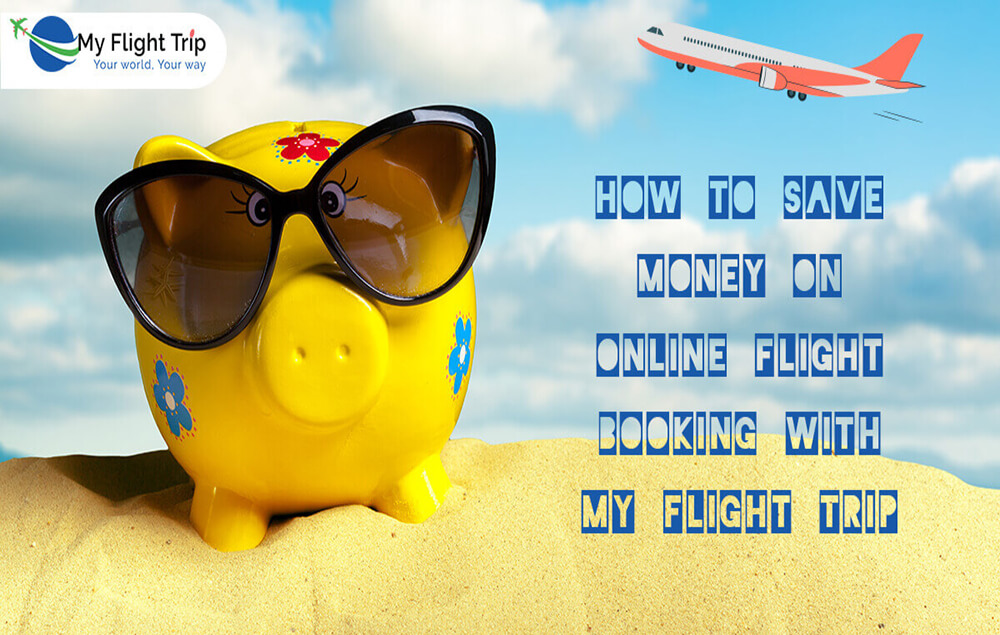 How to Save Money on Online Flight Booking With My Flight Trip
by MFT

Hits: 790
Everyone prefers flying when they travel, but they prefer to spend less on flights because it increases the whole cost of the trip. The expense of travel, particularly if you are traveling internationally is your primary concern while organizing your trip or holiday. So, My Flight Trip is there to help you cut your overall travel cost for domestic and International flight tickets and help you with the cheapest online Flight Booking.
Enjoy booking at attractive prices with early reservations
Start planning your trip as soon as possible and reserve your tickets because prices for the tickets may tend to increase 3 weeks before the departure date. With early reservations, you can book your tickets comparatively at lower prices. So, if you are certain about your travel plans, book your tickets at cheaper prices with My Flight Trip and make your reservations as soon as possible.
Book online tickets from My Flight Trip which are similar to standard fares or comparatively higher and enjoy free meals which will cover the difference between your extra payment and the cheapest fare.
Keep your travel dates flexible around the planned date as the cost of online flight tickets changes frequently. It should be at least 3-4 days before or after as it will allow you to get more affordable options with fewer fares.
Bookings during Off-season
The best strategy to get a low-priced ticket is to book it during that time of the year when tourist traffic is significantly low. Fares are often high during peak seasons. So, if your main objective is to buy cheap flight tickets online then you must plan your trip in Off-season.
Choose Refundable Tickets
If your trip is uncertain or you anticipate canceling the ticket soon, choose refundable tickets to be eligible for refunds in the event of a cancellation. You will receive a 50% discount on date changes and cancellation fees in some of the fares, however, in others of the fares, there may be fines between $99 and $500. Please read the fee guidelines on the following page before reserving your seats.
Why are bookings with "My Flight Trips" the Best?
Avail of the benefits of canceling your flights 5-7 hours before the reservation date on domestic flights. Get the benefit of Cancellation and date changes even after you have done online check-in and printing of the boarding pass. Get refunds instantly on your account or credit cards after cancellation via phone or email.
Prefer Booking of Connecting Flights
If you are certain about your return from your preferred destination then opt for a connecting flight ticket as it will make your travel hassle-free and convenient and it will also help in lowering the overall flight cost.
Get more accommodations and free stopover tours
It may happen sometimes that you are opting for an International flight or a domestic flight which may have a long-hour layover, in that case, you can avail the advantage of a complimentary hotel stay or tour with My Flight Trip.
Not only these but there are also many other accommodations that are being provided for Domestic and International Bookings. It always works upon providing convenience and ease to the customers with its multiple facilities. So, book your tickets now and Buy Cheap Flight Tickets Online through My Flight Trip.