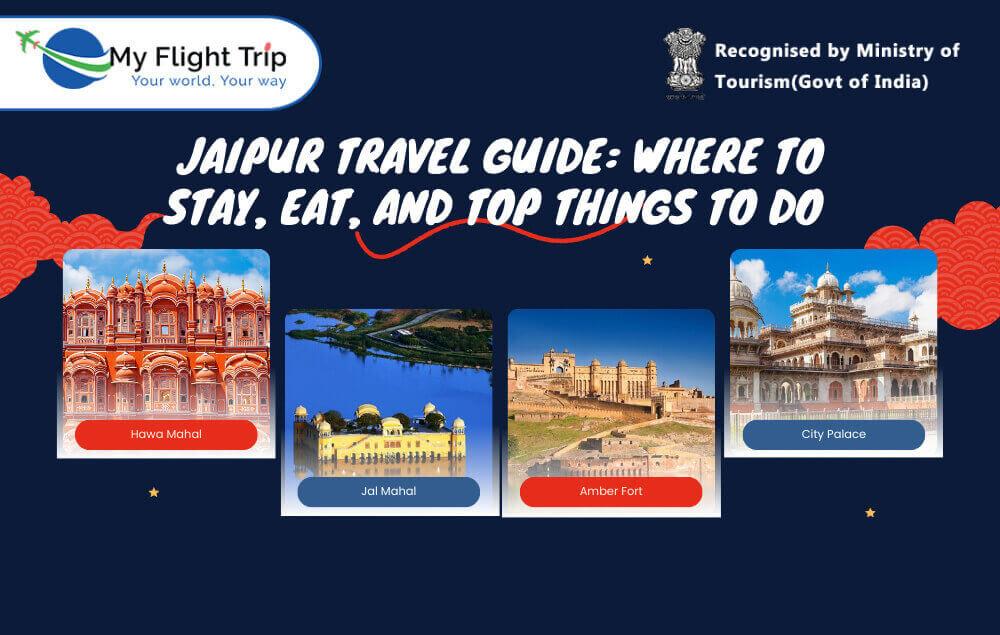 Jaipur Travel Guide: Where To Stay, Eat, And Top Things To Do
by MFT

Hits: 435
If you are planning to pay a visit to the Pink City Jaipur, this Jaipur travel guide is the best option you could have as you map out your travels. Jaipur is the largest city and 10th most populated city of India. Jaipur is the capital state of Rajasthan in India. Jaipur is one of the oldest, historical and culturally rich heritage cities in India.
It was founded in the year 1727, the city is named after Maharaja Jai Singh II, who was the main founder of this city. He was a Kachhwaha Rajput and ruled the years between 1699 and 1744. Jaipur is also known as the Pink City of India from 1853, when the governor King Sawai Ram Singh painted all royal and official buildings in sandstone color to honor the visit of Prince of Wales to the city. The city is world famous for its extraordinary buildings and its vibrancy is adequately depicted by the colors.
Today, Jaipur is one of the most popular tourist spots/destinations in India. There are millions of domestic and international tourists throng its beautiful hotels and palaces to relieve its royal past. And there are various ancient palaces that have been transformed into heritage hotels.
Jaipur Rajasthan, India, is a treasure trove of history, culture, and vibrant experiences. You can start from beautiful places to vibrant markets and delectable cuisine, Jaipur has it all. In this comprehensive travel guide, we will help you to plan your visit by sharing recommendations on how we go, where to stay, what to eat, where to shop and the top things to do in Jaipur city.
Best Time To Go: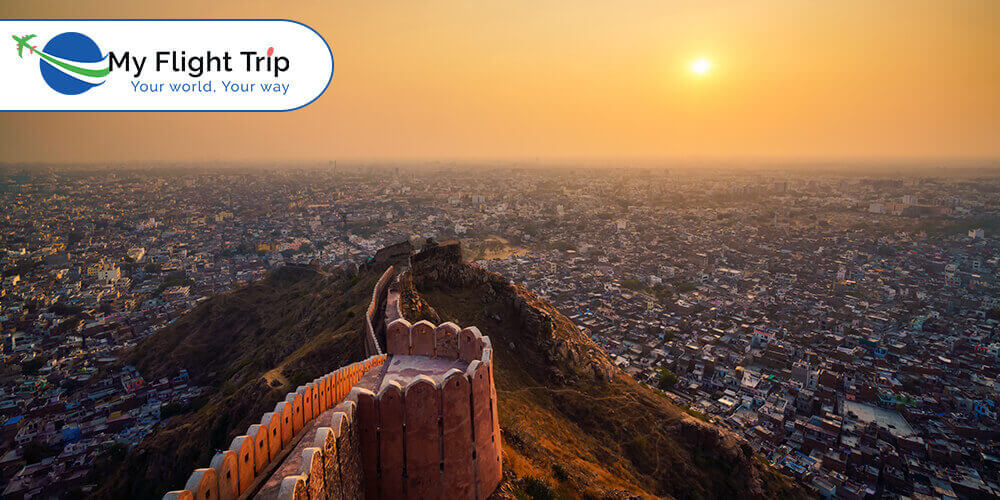 Jaipur is welcoming all year long, but the best time to visit Jaipur is between October and February. This is when the days are clear and freezy and when visitors can expect to find the most pleasant temperatures.
If you are visiting between March and July and you may find yourself exploring sprawling castles that pre-date air conditioning in hot weather. During these months, temperatures in Jaipur can soar above 48oC.
Best Hotels In Jaipur, India: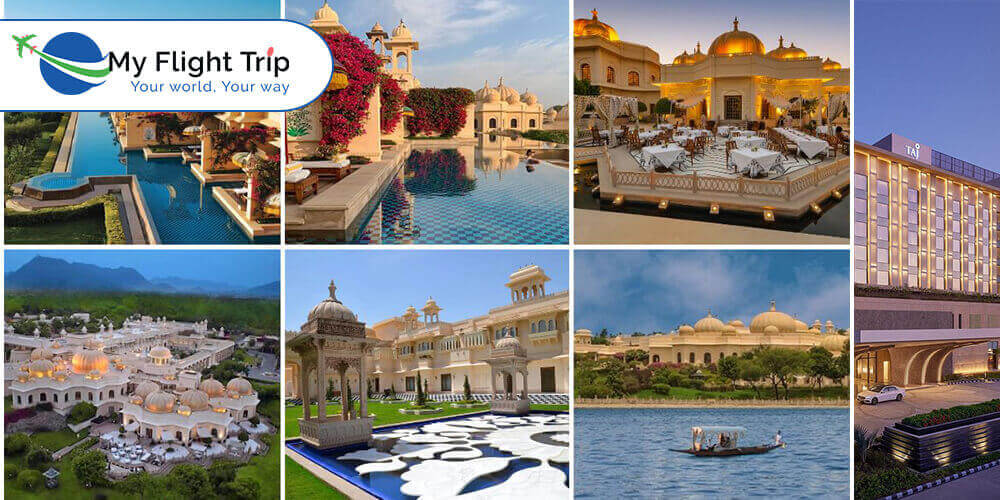 Jaipur offers a wide range of accommodation options, from budget-friendly guest houses like Zostel to luxurious hotels like The Lalit, Hotel Sarang, etc..
Explore multiple choices that suit every budget and preference. Jaipur ensures a memorable stay in this vibrant city.
Best Street Foods In Jaipur: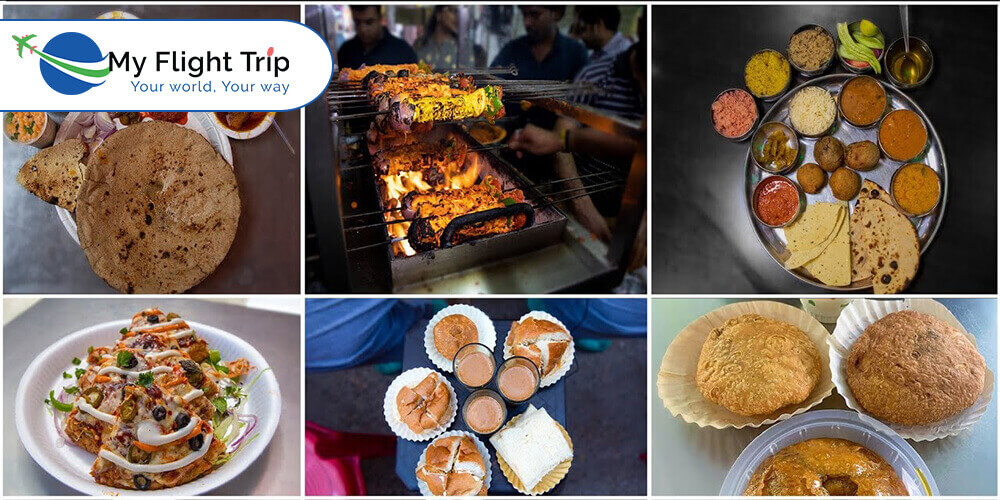 If you`re planning to visit Jaipur. Then create your to do list and don`t forget to miss these 5 delicious dishes, such as, Dal Bati Churma, a wholesome lentil curry with baked flour; Mawa Kachori, sweet and addictive; Ghewar, a deep-fried dessert; Mirchi Bada, spicy green chilies in gram flour; and Rajasthani Subji, featuring traditional curries like Gatte ki Subji and Pakodi and you know rajasthani thali is world famous dish who shows the creativity and our culture. And visit Chokhi Dhani during Jaipur Tour for mouth-watering dishes.
Best Shopping Markets In Jaipur: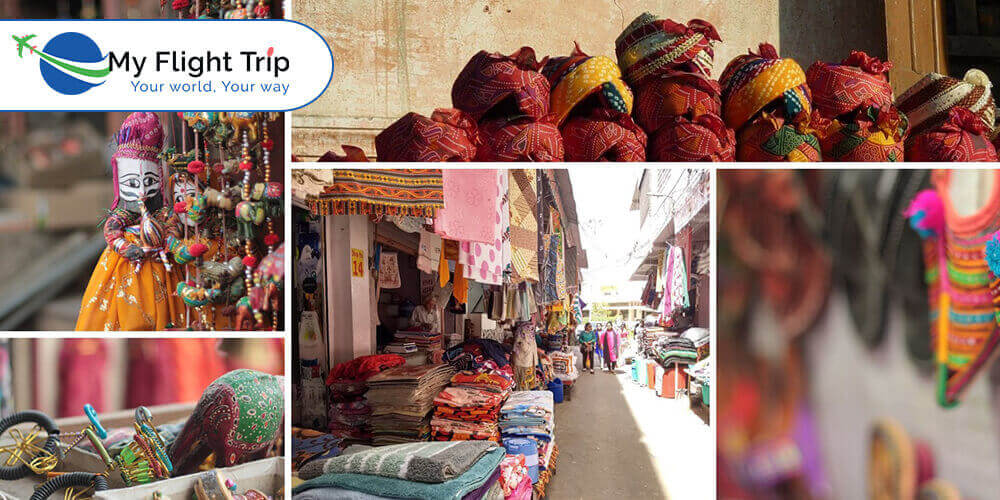 If you`re traveling to Jaipur for the first time and looking for the best shopping markets, no worries go with the Full Day Jaipur Pink City Tour and don`t miss the chance to visit Johari Bazaar for gold and traditional jewelry, Bapu Bazaar for traditional shoes and textiles, Kanwar Nagar for bangles and fabrics, Chandpole Bazar for marble statues, and Nehru Bazar for beautiful clothing and juttis. Book Jaipur Tour Packages to explore these vibrant markets.
Top Things To Do In Jaipur City: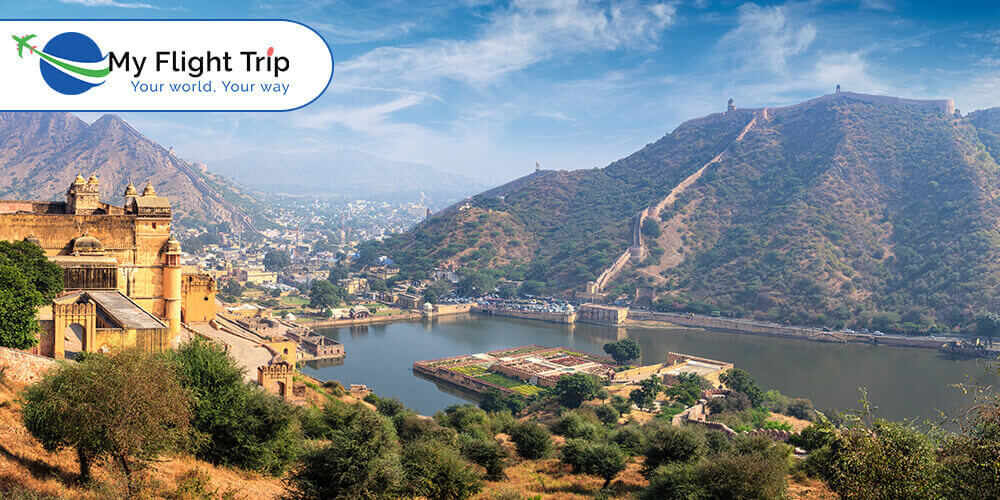 If you`re traveling to Jaipur for the first time, be sure to explore its rich historical heritage. Start your journey at the iconic Hawa Mahal, also known as the Palace of Winds, a symbol of women`s empowerment. Discover the majestic Amber Fort, birthplace of Princess Jodha Bai, and the Nahargarh and Jaigarh Forts with their popular histories.
Don`t miss the enchanting Jal Mahal, floating in Sagar Lake, and the opulent City Palace, now a royal residence. Lastly, delve into astronomy at the Jantar Mantar, a testament to Jaipur`s historical wisdom. Experience Jaipur`s splendid history with the Full Day Jaipur Pink City Tour.
Conclusion
Following these points, you can visit Jaipur for an overwhelming experience of its undaunted history and experience the history of Jaipur in all its elegance and beauty. And if you want a smooth journey then Book Jaipur Tour Packages with myflighttrip.
Myflighttrip is a one stop travel solution for every traveler. Where you can easily find cheap flights, private Jaipur airport transfer, best hotels, affordable tour packages with meals, cruise tickets and all services. So, Let`s start traveling and happy travel.