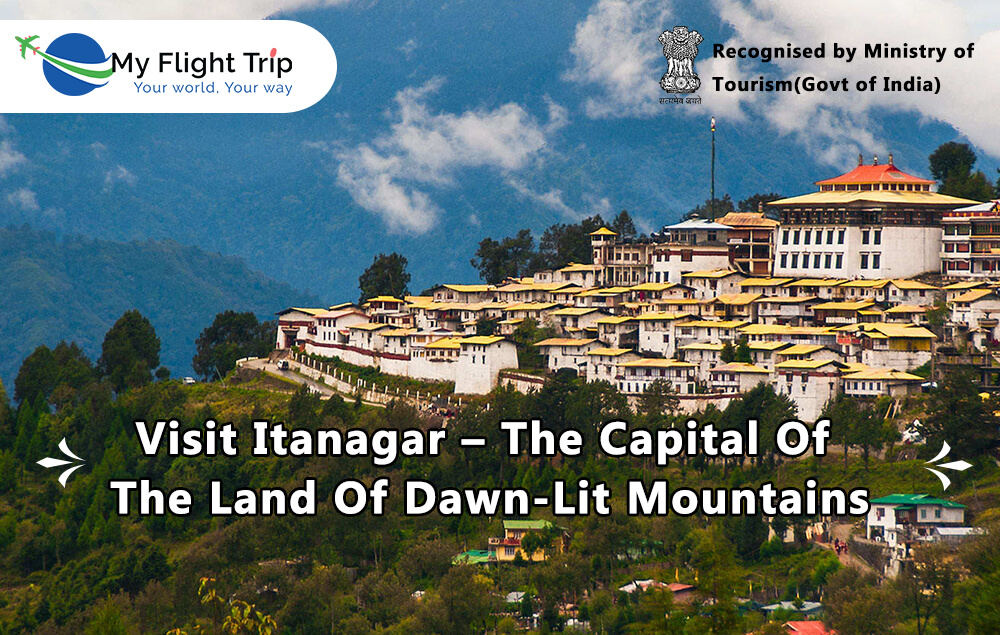 Visit Itanagar - The Capital Of The Land Of Dawn-Lit Mountains
by MFT

Hits: 773
India is home to so many stunning places that it leaves every travel enthusiast spoilt for choice. One such place you must visit at least once in your lifetime is Itanagar. Capital of the Land of Dawn-Lit Mountains, Arunachal Pradesh, this enchanting gem of North East India will surely make you fall in love with its beauty and splendour. Before you hop on to one of the flights to Itanagar, keep reading to find out what all this place has in store for you.
Reaching Itanagar
Itanagar is well-connected for easy travel. Whether you wish to travel by air, rail, or road, all options are available as per your preference. Lilabari is the closest airport, and Naharlagun is the nearest railway station. You can also take a bus from Tezpur, Guwahati, North Lakhimpur, and other nearby places for a thrilling experience. Once you are done with your tour, Flights from Itanagar are available to all the major cities in India. You can book an Itanagar to Delhi flight and then head to your location from Delhi for a hassle-free trip.
Things To Do In Itanagar
There's a reason why Itanagar is one of the most sought-after travel destinations in India. The place offers a host of experiences that people of all ages and interests can enjoy. If you are interested in cultural tours, plan your visit during popular regional festivals like Reh, Mopin, and Losar. It will allow you to get a glimpse of the folk dances, enthusiastic celebrations, and tribal rituals at their best. If you love Mother Nature and are an adventure buff, Itanagar will not disappoint you. From exploring the scenic beauty of this hill town to going on adrenaline-pumping hikes and treks, there's a lot to do in Itanagar. And while you are at it, don't forget to take your tastebuds on a ride. The local flavours of yak cheese, bamboo shoots, and meat will surely leave you asking for more.
Places To Visit In Itanagar
Since Itanagar has got its name from the ancient Ita Fort, it should undoubtedly be on your list of places to visit in Itanagar. Apart from the famous fort, you should definitely check out the Buddhist Temple, Ganga Lake, Jawaharlal Nehru State Museum, and Itanagar Wildlife Sanctuary. And, as no trip ends without some much-needed retail therapy, it is always recommended to explore the local markets or head to Itanagar Emporium and Crafts Centre to pick articles handcrafted by the local artisans.
Best Time To Visit Itanagar
While Itanagar is always a fun site to explore, if you wish to make the most of your tour, visit anytime from October to March. The cool weather during these months is sure to make your holiday exhilarating.
Travelling to Itanagar from Delhi? Book your flight online in just a few clicks and get ready to enjoy a pleasant tour. Experienced travel companies can help you figure out every important detail, such as Delhi to Itanagar flight fare, accommodation costs, estimated tour expenses, and more. So, what are you waiting for? Visit Itanagar today, and make beautiful memories with your loved ones!